Elevate your balloon designs with our removable adhesive vinyl lettering. Create custom slogans effortlessly and affordably with our stickers. Our commitment to quality has earned us a unparalleled reputation. Easy to use just Pick Design Stick. Go ahead! Add some character to your balloon with our vinyl characters.
Yaas!!!!
A total lifesaver! Thank you Pouf! These stickers are the best thing that happened to my business, besides for being a total time saver - it is also a well made product that looks awesome. My clients are loving it. Thank you.
C.G. New York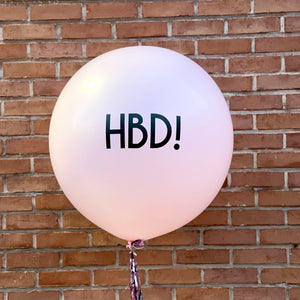 I'm a Poufer for life!
Thank you Pouf people! Our clients are loving that we can customize their orders with their initials and messages - and we love doing it now in an easy and painless way.
M. W. - Miami